You know that Young Living is committed to providing superior products, but do you know about the processes and quality control measures used to bring you essential oils from Seed to Seal.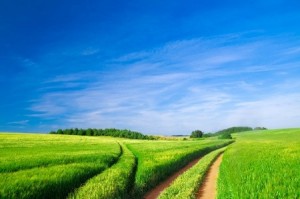 All of Young Living's products start with the cultivation of superior seeds and plants at sustainable farms. The Seed to Seal process includes a rigorous plan for testing the essential oils to ensure quality, purity and authenticity. All the while, the company keeps in mind its sense of responsibility to global stewardship.
So how do Young Living Essential Oils get from Seed to Seal? Here are the basic best practices the company has put in place.
Seed and  Cultivate
Young Living farms are dedicated to sustainable and responsible growing and harvesting methods. Its experts travel all over the world to see that the growing methods of Young Living's international farms meet high standards.
Distill
Using an approach that combines ancient and modern techniques, Young Living continues to be at the forefront of innovative processes to distill essential oils. To preserve the precious natural constituents of the essential oils, Young Living uses a gentle technique that extracts the oils using steam. On some occasions, Young Living also uses cold pressing and resin tapping.
Test
Young Living has set strict standards to not allow dilution or adulteration of the essential oils. The essential oils are tested in Young Living's labs, and at a third-party facility, too. These high standards help to ensure that all products are of the highest quality.
Seal
Once the essential oils have passed the tests for bottling, they are sent to Young Living's 17,000 foot facility in Utah to be bottled with incredible care using state-of-the-art equipment. At which point, the essential oils and other products are handled meticulously and shipped to members worldwide.
You can also watch the video of the process here: Tansy Harvest at the Young Living Farm from Young Livingon Vimeo. Please get in touch if you have any additional questions!